Welcome to Peachtree Women's Specialists and congratulations! We are dedicated to providing you with the knowledge and comfort every women deserves. Below you will find a list of frequently asked questions, safe medications, and other important information. We look forward to guiding you through your successful journey of pregnancy and birth.
Pregnancy Office Visit FAQ
Q: What is my first office visit like?
If this is your first pregnancy and you have no known complications, we want to see you when you are about three weeks late for your period or seven weeks pregnant. Our receptionist will help you figure out when to schedule your appointment. If possible, bring your partner with you because we will do an ultrasound. The first time you see your baby's heartbeat is so exciting! At your first visit, our doctor's assistant will ask some questions about your medical history and check your vital signs. If you are a new patient or due for an annual examination, you will have a physical exam, as well as blood work. Please ask us about any concerns you may have, so we can address them. Throughout your pregnancy, you will be seen by a doctor at every visit.
Q: How often will I visit the practice?
Your first visit will be when you are seven-eight weeks pregnant. We will then see you every four weeks until you are 28 weeks along. From 28-36 weeks, we will see you every other week. In the last month of your pregnancy we will see you weekly. Sometimes, we need to see mothers more frequently. Your prenatal care will be specifically tailored to you and your pregnancy.
Q: When will I have an ultrasound?
We almost always do an ultrasound during your first visit, but if it's too early to see the baby's heartbeat, we'll schedule the procedure for the second appointment. You'll see your baby on the ultrasound again around 18-20 weeks. Your insurance typically covers both ultrasounds.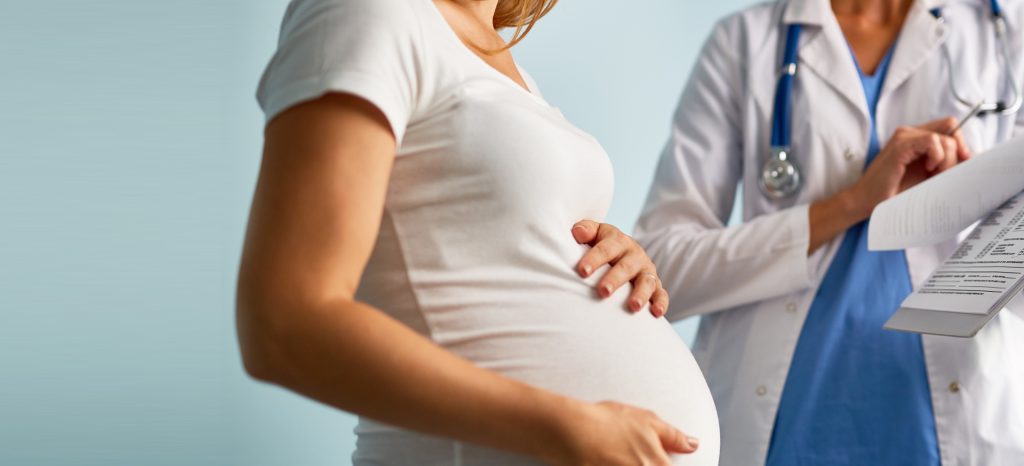 Pregnancy Safe Medications